INDUSTRY
Cosmetics and personal care
CLIENT
An Australia-based beauty products company approached us via our paid ads. It had been advertising its products using Google Adwords till October 2014 but stopped using it after that since it was not getting any conversions. We started working on its campaign from January 2016 and today this company is among our most satisfied clients.
OBJECTIVE
To design a sales funnel in order to enhance the rate of conversion and lower cost-per-acquisition (CPA), which would lead to a higher ROI.
KEY ISSUES FACED BY THE CLIENT
Account Structure: Their account was not structured well. Most of the products, which could have been sold after being clubbed with other items, were missing.
Website: Their website was not user-friendly.
Budget: The distribution of the budget was inappropriate according to the requirement.
Remarketing: One of the KPIs (selling one's product by reducing the media spend) was not set up.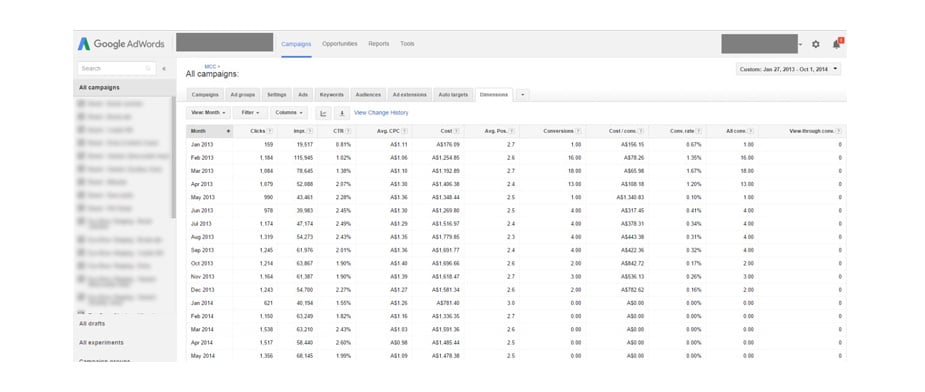 OUR STRATEGIC APPROACH
On the basis of our detailed analysis, we developed a strategic approach to achieve our goal of getting the highest possible conversions with the lowest possible CPA. A summary of this approach is given below:
We restructured their account based on geographical location.
We used dynamic remarketing, which helped us get a good number of conversions and reduce the CPA as well.
RESULTS
The relative conversion rate grew by 1656%.